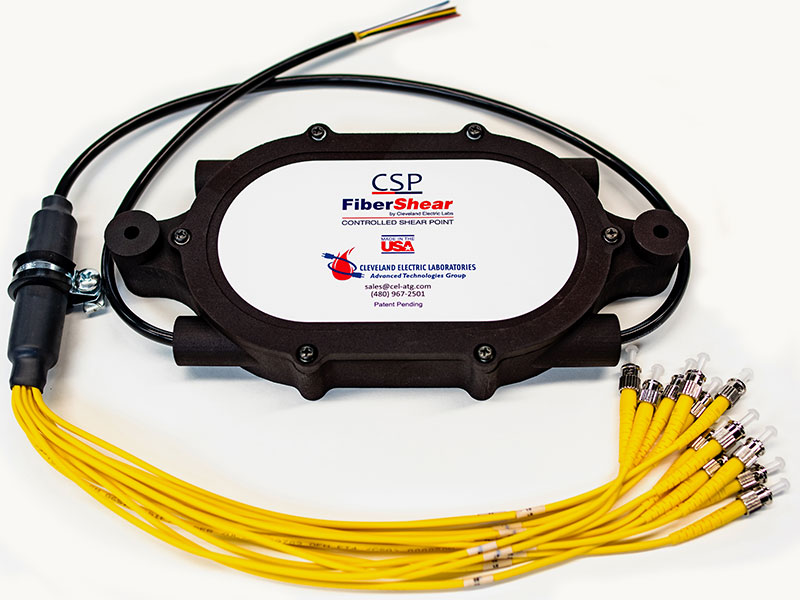 CSP FiberShear Direct Connect Technology protects cabling infrastructure by preventing stress applied to the cable in a typical hard wired connection. CSP allows the cable to be control sheared at the base of the cabinet or structure, preventing stress on both the cable in the ground and the cable connecting to the electrical device. This innovative technology guarantees that all cabling infrastructure remains intact in the event of an accident and enables cabinet or device restoration to take place within minutes of the equipment being reset. This patent pending, made in the USA, innovative device was designed to eliminate patch cords, redundant maintenance and additional failure points, ultimately saving cost.
Advantages of CSP FiberShear
Although cost savings was the objective, the ease of installation and the breakaway properties of the Cleveland Electric Labs CSP FiberShear self-contained splice case was the best choice for our fiber optic splicing needs.