Our Products & Services
Fiber Sensing Technologies
FBG Temperature, Strain and Pressure Sensors
CEL strain gauge technicians understand the importance of precise gauge placement and orientation. Great care is taken in surface preparation, gauge installation, and egress routing, to ensure successful test data under critical conditions. We apply a variety of gauge types including foil, free filament, semiconductor, and fiber optic, in many configurations and sizes.
Available in many different configurations
Sensors may be externally bonded to new or existing structures (e.g., steel members)
Sensors may be embedded in new construction (e.g., concrete and steel re-bar)
Measure movements down to the picometer range – Sensors provide continuous and valuable data on strain and tension in steel members (open or in concrete), temperature, curing, stability, wind loads, and effects of seismic activity or nearby excavations/erosion
The same sensors used during construction may be integrated and used as part of a permanent structural health monitoring system
Continuous monitoring facilitates predictive analysis of structural integrity and bridge health as a function of loads, age and/or later additional construction in surrounding area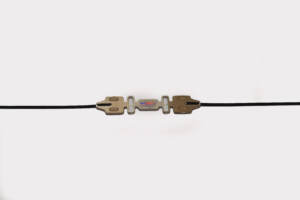 FiberStrike FBG Switch
A state-of-the-art solution for monitoring the status of virtually any access point. With the scalable distances allowed by fiber optics, our interlock switches can be networked across a wide area, while utilizing existing standard communication fiber networks. Additional advantages include the passive nature of each sensor, with no need for electrical power at any sensor location, immunity to environmental problems that can plague electrically based sensors, and the ability to network virtually any number of sensors over nonconductive optical fiber into a single monitoring system that can be tens of kilometers distant from the sensing location.
FiberStrike LCM-620 switches are designed for intrusion detection at access portals such as manholes and hatchways. These switches also are well suited for high EMI/RFI industrial environments requiring many open-close sensing points, or any other applications where knowledge of many go/no-go contact states in a network is required.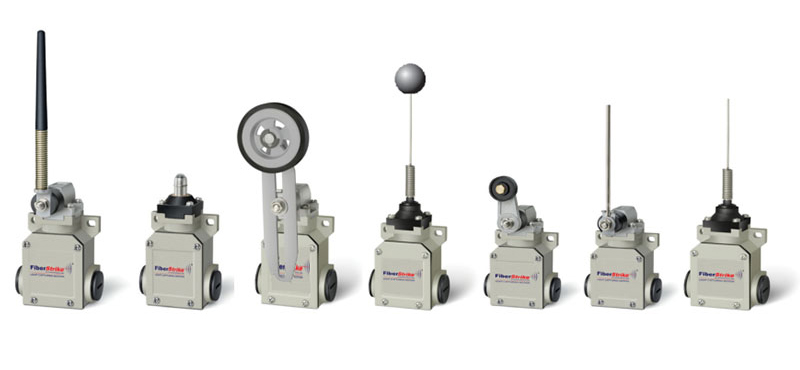 Brainy Bolt sensors allow continuous measurement of elongation and tension on a structural fastener in any location.
Sensor may be integrated into virtually any bolt, rivet, stud or screw having a body diameter of 12.7mm / 0.50" or greater
Integration of sensor in fastener has no effect on ultimate tensile strength of fastener
20-30 sensors may be multiplexed on a single optical fiber, facilitating ease of installation
Fiber optics are inherently immune to electromagnetic and radio frequency interference, lightning and corrosion. Brainy Bolts contain no electronic components, require no electrical power, and emit no signals, making them an excellent choice for long term, real-time structural monitoring applications in both benign and hazardous environments.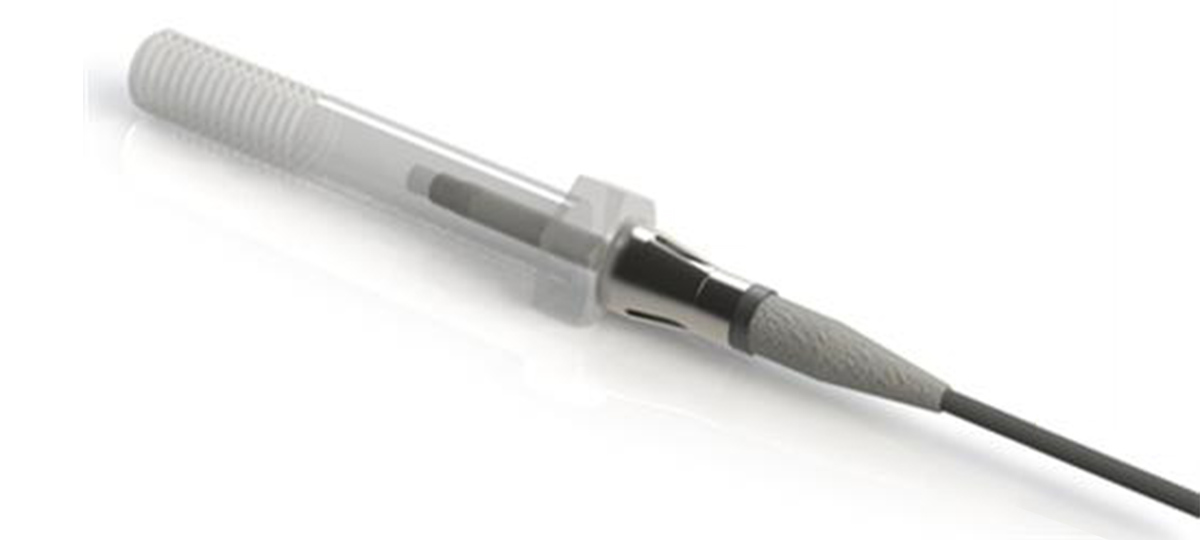 Principle of Operation
A Brainy Bolt contains a fiber sensor known as a Fiber Bragg Grating (FBG). Light is fed into the fiber, and the FBG reflects light of one given wavelength back to an optical interrogator. If the tension on the optical fiber changes, the reflected wavelength of light correspondingly changes; any change is detected by the optical interrogator and then converted into a tension measurement. All Brainy Bolts also provide individual temperature compensation capability using the same internal fiber and optical interrogation methodology.
Brainy Bolt inserts are delivered with the internal FBG slightly pre-tensioned and pre-calibrated to reflect at a specific wavelength.
FBGs can be individually tuned, each to a unique wavelength, so each sensor may be given its own address; this allows multiple FBGs, each individually addressable, to be arrayed on a single fiber.
Multiple FBGs on one fiber allows many Brainy Bolts or other fiber sensors to be networked with minimal fiber optic cabling.
Brainy Bolts are equipped with a preinstalled armored optical fiber pigtail that is spliced into single-mode 1550nm fiber leading to the optical interrogator; the pigtail is available in various lengths.
Many Brainy Bolts can be simultaneously monitored in real-time by the optical interrogator.
The optical interrogator may be located at distances up to 25+ km from sensors.
Modification of Fastener to Accept Brainy Bolt
A structural fastener in which tension is to be monitored is modified to accept a Brainy Bolt insert by boring and threading the fastener according to specific machining dimensions. An example of modification dimensions to accept a Brainy Bolt insert having a body length of 1.25 inch is shown in Figure 1. Modification dimensions to accept Brainy Bolts having other body lengths will be provided by CEL-ATG as required. A fastener modified to accept a Brainy Bolt should have a body diameter no less than 0.5" and a shank length such that the bottom of the Brainy Bolt insert terminates above the threads of the fastener. Figure 1. Dimensions of fastener modification to accept Brainy Bolt insert. (Generic bolt shown.) Engineering analyses performed by CEL show that this modification has no effect on the ultimate tensile strength of a structural fastener of any alloy that has a diameter of at least 0.5 inch (although stiffness is reduced); there is a small effect on shear strength, but this effect becomes negligible in fasteners of larger diameter. It is the responsibility of the fastener certifying authority to determine the proper size fastener for the application and to determine that the fastener retains adequate strength for its application after modification. CEL can modify fasteners to the certifying authority's specifications to accept Brainy Bolt inserts. CEL also can provide Brainy Bolt inserts and instructions for fastener modification to the integrator.
Installation of Brainy Bolt in Modified Fastener
Brainy Bolt inserts monitor the tensile load on a fastener by measuring the elongation of that fastener, but Brainy Bolt inserts are neither designed nor intended to bear any of the tensile load on the fastener. Accordingly, proper torque on a Brainy Bolt insert is essential when integrating it into a structural fastener. The head of a Brainy Bolt is a "tamper-resistant" configuration, and a special tool, part number LCM-255 available from CEL, is required to properly engage the head on the insert. Only this tool, and a ¼" drive torque wrench adjustable in inch-pounds, should be used to install a Brainy Bolt insert. No other tool(s) should be used for this purpose. CEL will specify the proper torque value to use for any installation. From small industrial to large structural applications, Brainy Bolt inserts can be integrated into many fastener types to enable real-time measurements and structural monitoring not previously possible. Brainy Bolts are one example of the many innovative FiberStrike® sensors offered by Cleveland Electric Laboratories to help you solve your monitoring problems. We invite your inquiries.
An effective solution for detecting the presence of pedestrians in specific locations. LCM-940 sensing platforms connect to remote monitoring equipment via non-conductive optical fiber. Benefitting from the very long working distances allowed by fiber optics, sensing platforms may be located tens of kilometers distant from the monitoring equipment. Existing standard communications fiber infrastructures may be leveraged to connect a network of platforms, and multiple platforms may be leveraged to connect a network of platforms, and multiple platforms may be multiplexed over a single optical fiber while remaining individually addressable, simplifying the logistics and reducing the costs of installation.
Example applications for FiberStrike LCM-940 platforms include sensing of pedestrian presence at railway/subway/mass-transit platforms, movements along defined paths, and intrusion detection along hallways or in front of doorways or hatches that access secure areas.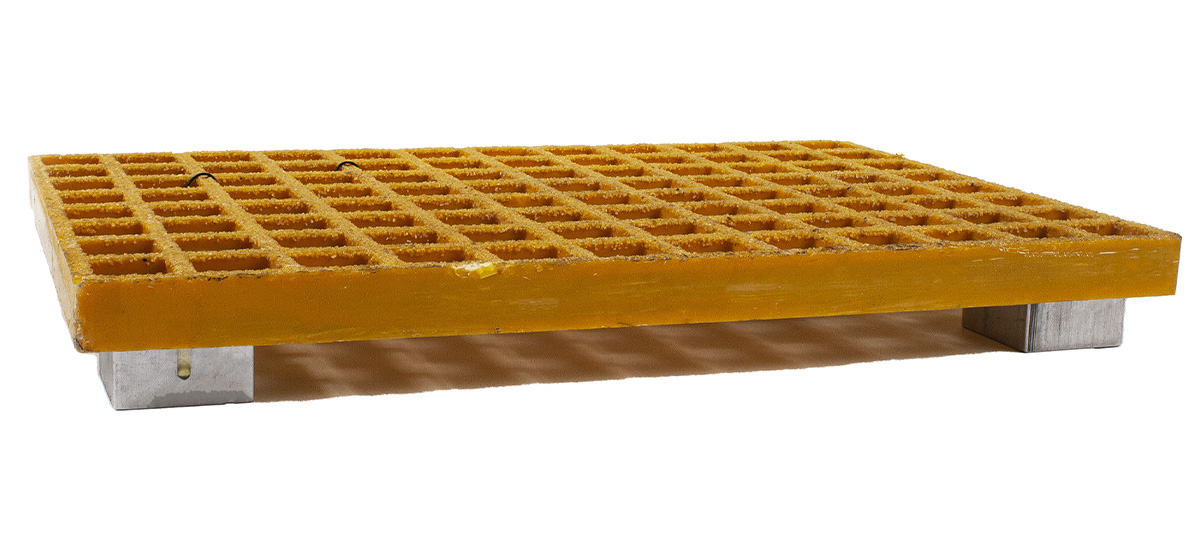 FBG Linear & Rotary Position Sensor
The design and adaptability of the linear and rotary displacement sensors provide optimum measurement possibilities for a wide variety of applications. Our linear sensor has a travel range from less than 1 inch up to 18 inches with an accuracy of 0.005 and our rotary sensor has a range of 360º with a 0.25º accuracy. Both sensors can cover a wide range of measurements from large civil structures to the smallest test applications.
Several sensors can be multiplexed on the same fiber. The fiber can also be thousands of feet in length with no decrease in the performance of the sensor. Additionally, no external EMI/RF interference will affect the performance of the sensor, including lightning strikes. The body is available in both aluminum and stainless steel, for extreme environmental conditions. Both ends have configurable mounting options; including spherical bearings, trunnion mounting and a four-bolt pattern to secure the sensor. Other options include a spring-loaded displacement rod, rubber bellows for protection in dusty environments and a fully sealed version for submersible applications.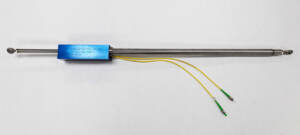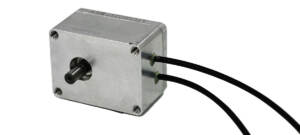 LCM-350 series displacement sensors are effective tools for monitoring and measuring small relative displacements or movements occurring between fixed and moving reference frames. LCM-350 sensors are optically based, utilize fiber bragg gratings, and are part of the FiberStrike suite of fiber optic sensing systems offered by Cleveland Electric Laboratories.
Sensor configurations and mounting options allow measurement of movements in any one or two axes. The unique design of LCM-350 sensors enables clear differentiation of movements in multiple axes, avoiding the limited ability inherent in some other sensor types to discriminate directions of movement. LCM-350 sensors are rugged, made of corrosion-resistant composites, and are easily installed on new structures or retrofitted to existing structures; they may be mounted using hardware or epoxy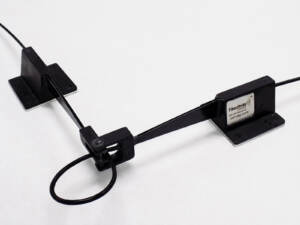 The fiber optic accelerometer offers unmatched sensitivity and multi-sensor distributed systems with other sensors and covers a wide range of vibration measurement applications. These sensors can be used as a replacement for conventional accelerometers, while offering the added benefits of EMI immunity, robust packaging, and lightning/ corrosion resistance. Specifically designed to address challenging environments, providing the user the ability to accurately measure vibrations with frequency ranges up to 350 Hz and with the highest level of sensitivity from the industry leader in optical measurement technology.
Monitoring of wind- and traffic-induced acceleration and instantaneous loads
Monitoring of vibrational modes, effects of seismic activity or nearby construction activities
Linear travel up to 18" stock size, longer travels available
Linear sensor resolution of 0.005" – Rotation full 360°, rotary resolution of 0.25°
Available in stainless steel for extreme environments – Useful for monitoring bridge expansion joints and moveable sections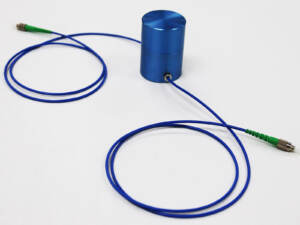 Fiber Optic Acoustic Sensor
The FiberStrike Pipeline Leak Detection system deploys a combination of fiber optic and electroacoustic technologies to accurately identify the location of a pipeline leak or crack. A "zone" is defined as the distance between any two sensor points. When any two sensors simultaneously detect a leak a determination can be made as to how far from each sensor the activity is occurring and "zero in" on the event. An unlimited number of zones may be linked together to manage vast expanses of pipeline.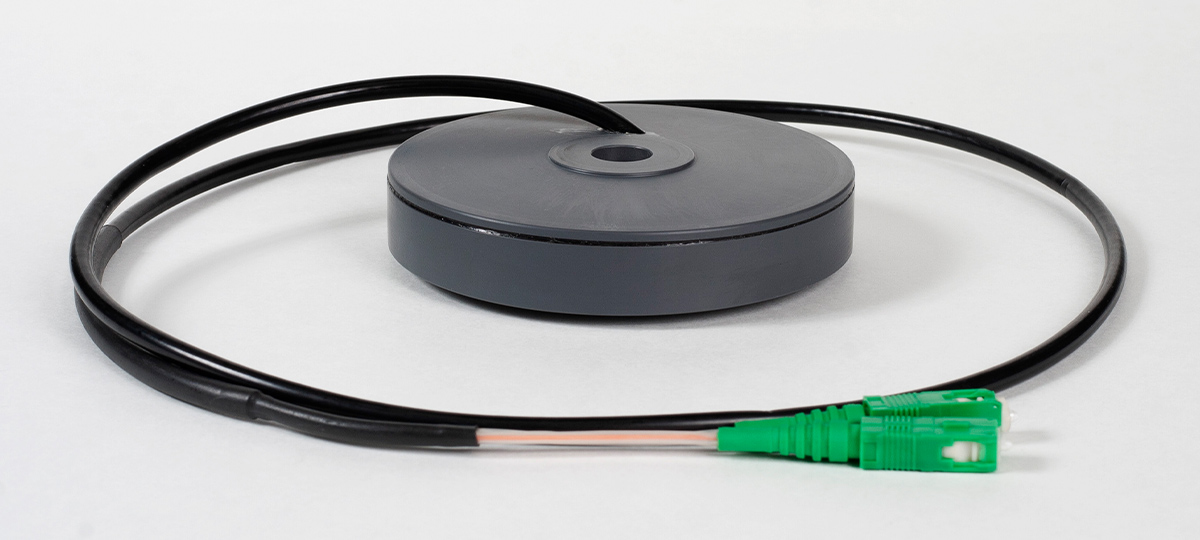 FiberShear
CSP Digital Brochure
CSP Testimonials
CSP FiberShear Direct Connect Technology protects cabling infrastructure by preventing stress applied to the cable in a typical hard wired connection. CSP allows the cable to be control sheared at the base of the cabinet or structure, preventing stress on both the cable in the ground and the cable connecting to the electrical device. This innovative technology guarantees that all cabling infrastructure remains intact in the event of an accident and enables cabinet or device restoration to take place within minutes of the equipment being reset. This patent pending, made in the USA, innovative device was designed to eliminate patch cords, redundant maintenance and additional failure points, ultimately saving cost.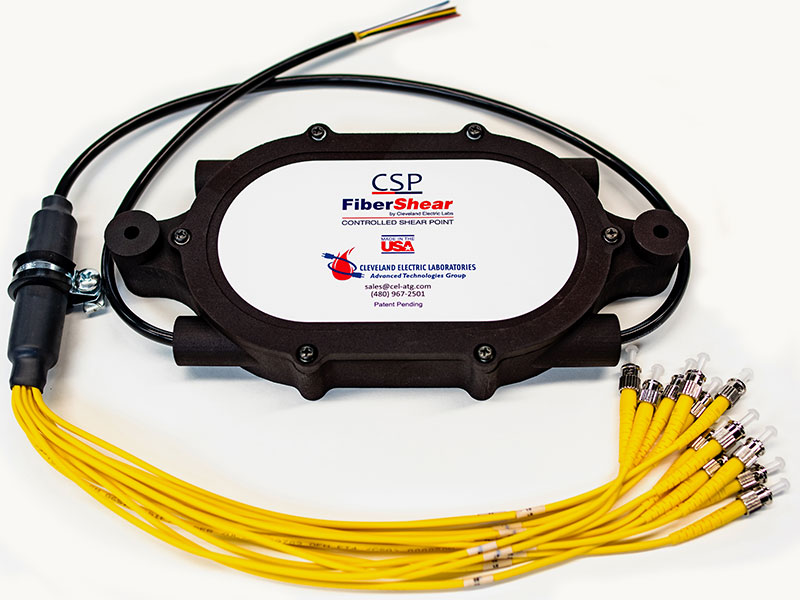 A solution for Fiber Bragg Grating (FBG) monitoring of temperature, pressure, and strain parameters in outdoor or harsh environments. Ideal for fiber optic sensor monitoring in remote applications such as environmental services, critical infrastructure, geotechnical, and oil & gas.
Monitors a variety of parameters via a simple optical cable connection.
Accommodates up to eight (8) channels of data and eight (8) FBG sensors per channel.
Data collection via local USB storage, Ethernet or Wi-Fi managed by the FiberStrike GUI
The ability to configure sleep/wake settings for periodic measurement is built-in, potentially extending battery life to days or weeks.
Battery up to 18 hours continuous operation via Ethernet or local USB or continuous operation via Wi-Fi.
Delivered in a rugged, lightweight, waterproof carrying case with storage compartments for accessories.
This Rugged Portable Interrogator series is rated IP67 which protects against dust ingress and the effects of temporary immersion against liquids.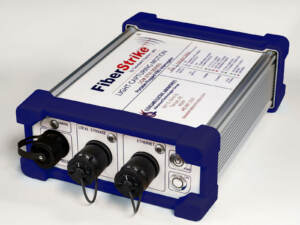 The fiber inspection scope series is designed to meet the demands of telecommunication installers. Our handheld fiber inspection scope provides a crystal-clear view of both the cladding and core of a fiber connector end-face to locate defects or contamination. Our standard scope includes a universal 2.5mm adapter that accepts SC, ST, or FC connectors in either an APC or UPC configuration. Easily swappable knurl adapters are also available for viewing 1.25mm UPC/APC Universal (LC and MU) and E2000 connectors.